The multivalve model.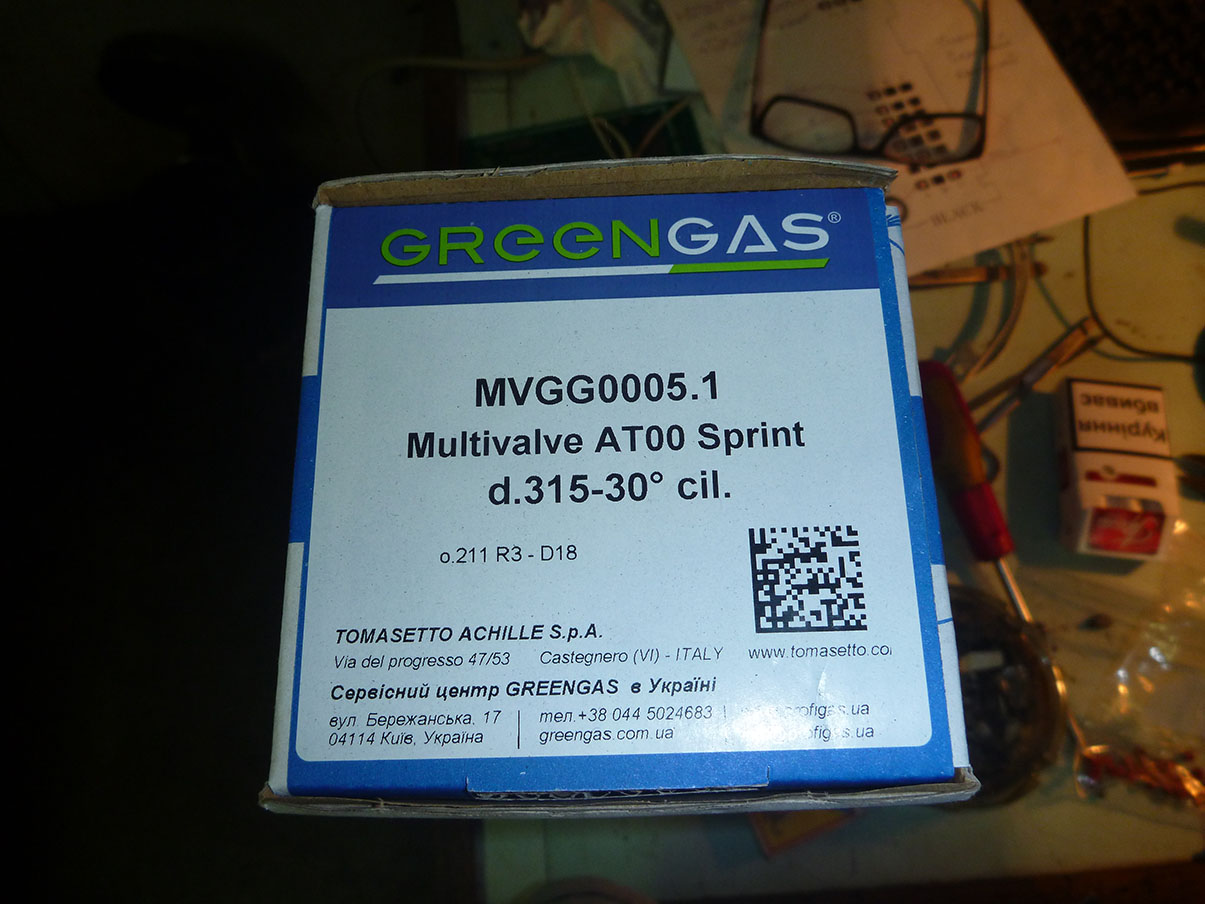 General view before making design changes.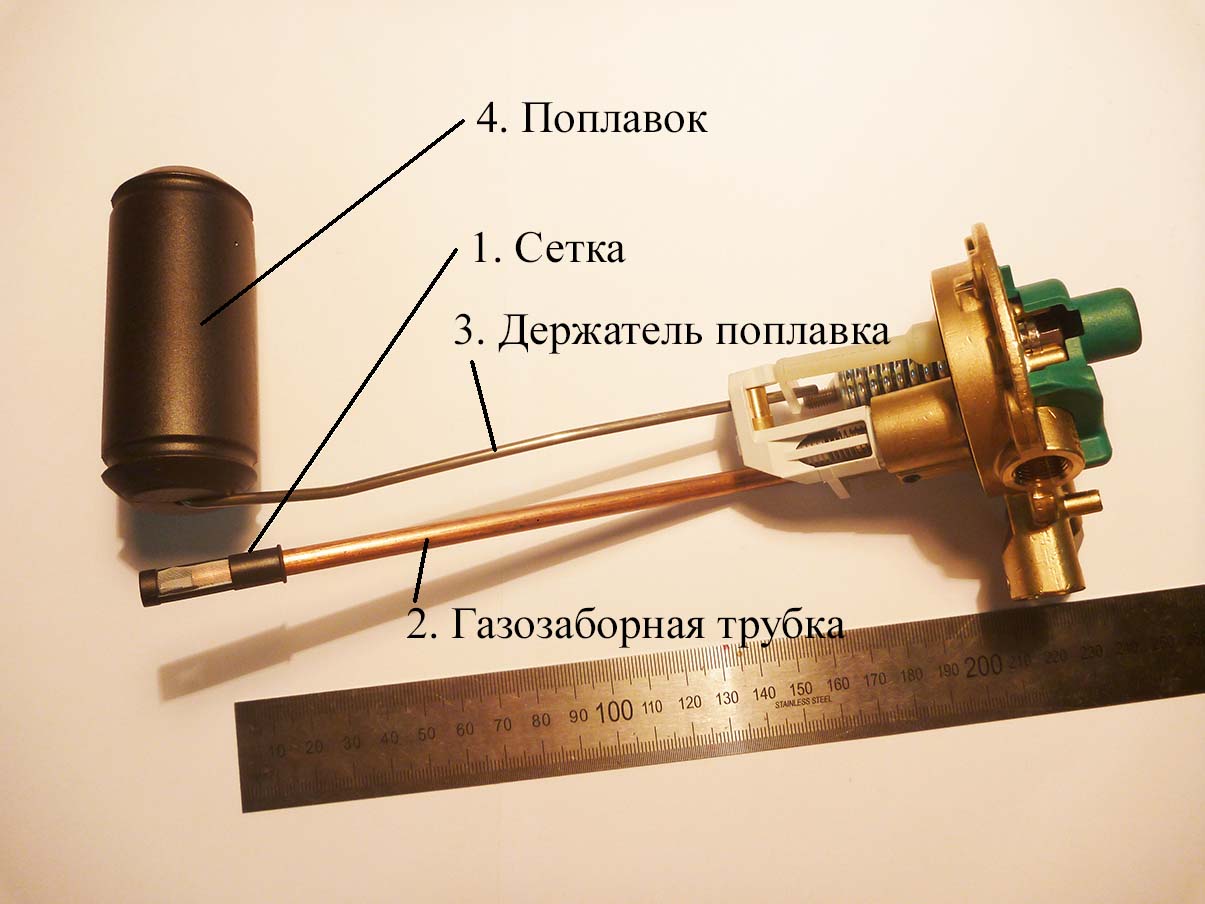 The first cylinder from which we will take the reading of the gas level sensor:
Remove the filter from the tube.

Lower the gas intake tube downwards so that it rests against the bottom of the cylinder. If necessary, the tube can be lengthened or shortened.

Fold the float holder slightly upwards, so that it is in the lower position, does not touch the bottom of the cylinder. To this point you need to be very attentive because from this float the readings for indication of the remainder of gas on the instrument panel of the car will be taken. The cylinders should contain ~ 80% of the gas from the total volume.

Multivalve after making changes.

Works on the second cylinder:

Remove the mesh and bend the gas pipe, it should reach the bottom of the cylinder.

Remove the float (or cut it off) and fix the guide float at the lowest point, attaching it to the gas sampling tube. The position is fully open.
Cylinders with multi-valve and level sensor assembly.